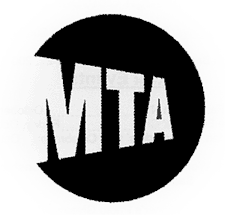 I don't know how much money the Metropolitan Transportation Authority has and I don't know how much they need, but I know how much money I don't have, so if someone, anyone can please tell the MTA, I ran out of money two months ago.

Since 2003 the MTA has started a move that will soon become the traditional way people see transportation fare prices. The fare increase of just one year and some months ago affected single rides as well as unlimited ride cost. For the past few months there have been discussions about raising the price again. The plan has been worked and reworked by the MTA and the most current plan was officially approved by the MTA's Board of Directors on Thursday December 16th.

This most recent hike will not affect the $2 cost for the single ride, so for at least another two years that will remain the same. The price of the unlimited ride metrocards were not as lucky. The monthly fare will increase from $70 to $76. The 7-day unlimited ride metrocards will increase from $21 to $24. Express bus fare will go from $4 to $5. 7-day express bus plus metrocard will go from $33 to $41. Those changes and increases will all take place February 27, 2005. Metro-North and Long Island Rail Road riders will also be affected, the average increase will be 5%. That will be effective March 1, 2005.

Riders of mass transit will not be the only ones affected. Tolls for bridges and tunnels will also be increasing because of this approval. The toll for the Verrazano bridge is going from $8 to $9. The toll for the Midtown Tunnel, Battery Tunnel, Triborough Bridge, Throgs Neck Bridge and the Whitestone Bridge will all be going from $4 to $4.50. Finally the increase for the Henry Hudson Bridge, marine Parkway-Gil Hodges Memorial Bridge, and Cross Bay Veterans Memorial Bridge will be going form $2 to $2.25. Those changes will be effective March 13, 2005. There will also be a new monthly $1 E-Z Pass account fee effective July 1, 2005.

To add to all the fare increases a total of 164 booths will be closed but the 600 or so employees/clerks who currently hold those positions will remain on the job as customer service agents on platforms. It appears to be going from bad to worse for everyone except for the MTA. Regardless of the excuses, with 164 booths closed it's only a matter of time before employees will be getting cut. They already closed 62 part time booths last year. All these increases will tear away at the consumers pockets every month.

With this hike given the thumbs up it comes as no surprise that they are already plannign another hike for 2007. Apparently they are expecting somewhere upwards of a $606 million deficit in 2006 so they will have to make up for it in 2007 somehow. No word yet on what will be increased but don't be surprised when the single rides hit $4, a fun pass is $10, the weekly pass is $30, and a monthly pass is $100. The MTA has already announced that they are expecting nearly $1 Billion in deficits for 2008 so there will surely be another hike in 2009 also.

I just want to know why anyone isn't saying anything. The MTA will be raising fares until we are blue in the face before anyone throws their hands in the air to protest. The only protest I've heard or seen was ny the NYPIRG Straphangers Campaign. They started a block-the-fare-hike campaign where they handed out thousands of leaflets to transit riders but that didn't really spark much of a buzz. They were supposed to protest at the Governors office but I didn't see anything on the news. It's funny, some basketball players get in a fight, and some baseball players make a trade and it's FRONT PAGE big and bold. The fare increases and it's on page 5. HMM, Guess we better dig deep into our pockets because we're in for a long couple of years.