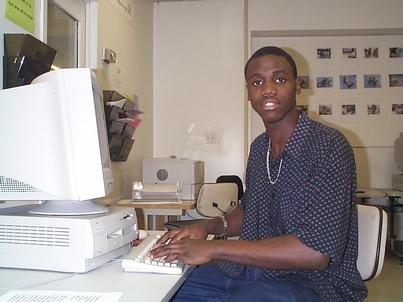 Hi my name is Guyan Demetre Wliks. I'm 16 years old and I'm a sophomore in Washington Irving High School. My birthday is October 5, 1983.I'm a Libra.
I'm involved in a great deal of things such as singing for my youth choir, writing for my school newspaper, and playing on the school basketball team. I'm participating in the student council, and I just became a member of HarlemLive.
The reason I joined Harlem live is because I love to write. I write songs, poems and stories. My friends say I'm doing too much, but if you ask me, I'm doing less than every one else. Being a Jamaican I love to work a lot, and from Brooklyn, I've got to represent for my downtown peoples. I'm looking forward to bringing my own style to HarlemLive in anyway I can. Peace out!