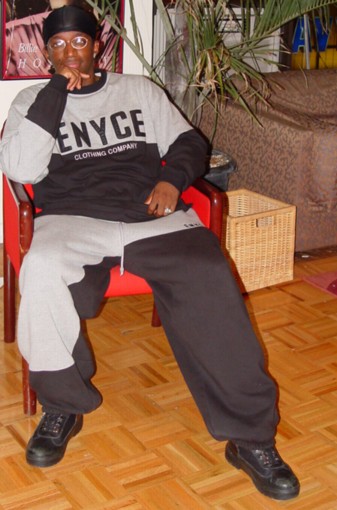 Sup, this is me. Whatever you want to know, you'll find out in due time. Once upon a time, I was the Associate Editor- In - Chief for HarlemLive. (Felt good having all that power [hahaha]!!!)
I'm currently doing freelance work and designing sites for many different companies from HBO to personal websites for family and friends.
Through these two mediums, I have improved my computer skills, becoming a Network Administrator for Central Park East Secondary School and former Webmaster for STE2000's site On my spare time, I write poetry draw and skectch, play video games, watch dvd's, design and maintain webpages, and play basketball. I listen to all types of music. A few of my favorite artists are No Doubt, Kylie Minogue, Ms. Jade, Sean Paul, and Alanis Morrisette.
And check out some of my poems and tell me what you think or if you want to know more, email me at lsparrownyc@aol.com