In the heart of Harlem, on the third floor of a building on 125th street, work is being done. I look to my left, and see a member of HarlemLIVE diligently working, balancing a laptop on his lap as he creates a PowerPoint presentation on the desktop in front of him. I look to my right, and see a HarlemLIVE reporter editing her interviews with the aid of a seasoned reporter and cameraman. The aura of exertion, of creativity, of learning in itself, is ever-present as journalists work to meet their deadlines, cameramen work to edit their video, and everyone thinks of new topics to interest their readers. At HarlemLIVE, we see adolescents think and act like adults. Instead of aimlessly roaming the streets, teenagers have a chance to develop, enhance, and hone their skills. Is it fair - is it moral? - To take this opportunity, this chance for growth, away from Harlem teenagers because of a minor insignificance in the aesthetics of our building?
HarlemLIVE employees work hard. Why should we be stopped from working, from bettering ourselves and our communities, because of a hole outside our working area? This hole does not jeopardize our safety; this hole does not disturb us; it never crossed our minds until we were told that we couldn't work here because of it. By telling us that we can't work at HarlemLIVE, you are, in essence, depriving us of, possibly, one of the greatest experiences of our lives. You are sending us back to the streets; showing us a glimpse of what could be, then slamming the door of opportunity in our faces.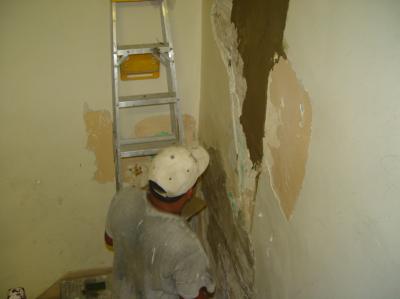 The HarlemLIVE employees that you are attempting to release from the program are putting up a fight. Have you wondered why? Have you wondered why we don't want to leave? Could it be possible that we want more than a paycheck this summer? We want to stay because we found something more than a job. We found an experience . . . a place where we can do what we like, where we learn and are encouraged to learn, where we learn to grow up and take responsibility. To take HarlemLIVE away from us is an action that should rest on your conscience, because you're taking away from us the contentment and familial feel that are present . . . . the essence of HarlemLIVE.