Right by the rafters, behind the retired jerseys of legendary Knicks' players, there are the luxury boxes. One could only wonder what luxuries are offered and what amenities are supplied. Well, stop wonderingŠ
When you open the door to your suite, you are immediately hit by the sweet smell of the pre-ordered food ­ Fried Chicken and Stuffing. The room is fully stocked with soda, juice, and alcohol and you will immediately think, "Hey I don't have to go for food at halftime." Your own private bathroom is immaculate and supplied with lotion and soap. In addition, so as you do not miss any other important games that may be going on that night, you have two televisions. Mind you, I was in one of the moderate rooms. There ARE luxury luxury boxes, equipped with entertainment centers, complete bars, and (from what I saw) computers with internet access.
Peter Archer, a music teacher from Queens, is a regular in the luxury boxes and is on a first name basis with the elevator guy, Mario. He told me that after his first game in a luxury box, he does not know if he can stand another game in the nosebleed seats or wait on another line to use the bathroom or get food. When he has company in the suites, the excitement can be just as high as the seats below.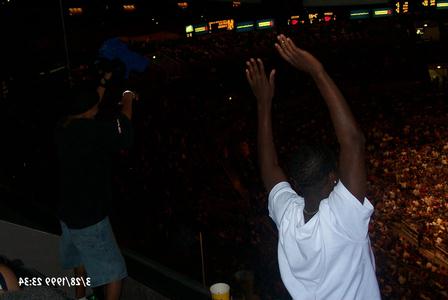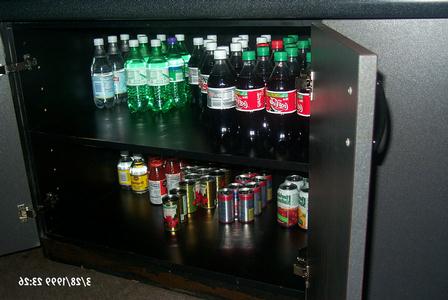 When looking up, one may think that the view is much better where they are sitting than in the luxury boxes, but it is quite the contrary. The suites are positioned in such a way that the view is perfect. It may be high up, but it is sticking out.
The suites are usually sold at an annual rate ­ which runs at about $150,000 for the moderate room. One can only imagine what the luxury luxury boxes go for ­ or they can just call Madison Square Garden.
Related Links: